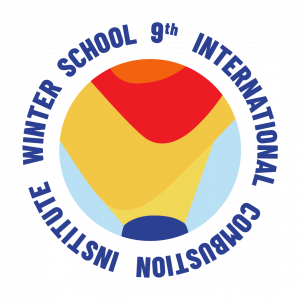 Welcome to the official website of the 9th International Combustion Institute Winter School (9th RNC-CI-WS), a joint effort between the Combustion Institute and its Brazilian Section, the Rede Nacional de Combustão. In 2023, the school will convene at Ágora Tech Park, in the Joinville City, State of Santa Catarina, Brazil, between July 9th to 14th, 2023. 
The 9th RNC-CI-WS aims at providing intensive educational experience from experts in the topics of combustion chemical kinetics and multiphysics phenomena applied to green energy to the future leaders in the combustion and energy fields. The program format is constructed to allow a clear connection from fundamental content to real application demands, by including fundamental courses, lectures on advanced topics, poster sections as well as academy and industry interaction, based on technical visits and a permanent exhibition of companies in the areas of processes, products, and services. The official event language will be English.
From the beautiful coastline to the incredible mild climate and warmth of the neighboring mountains, Joinville offers several advantages for those who want to work, undertake or invest here. Joinville has a dynamic environment, strategic location, rich and diversified economic innovation ecosystem. The Ágora Tech Park offers a complete infrastructure to host small to medium events and counts with auditorium for 220 people, small training rooms, a large living hall to be used to host expositors and coffee-breaks, food court with several options of meals and free Wi-fi access, making it the perfect place to host this gathering of combustion scientists, professors, students, industrial practitioners, and technologists.
A joint effort between:
Green Hydrogen Sponsor:
Blue Hydrogen Sponsors:
Grey Hydrogen Sponsors:
Support:
Organization: